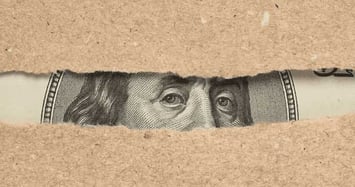 Did you know that your state may be hanging onto some of your cash? What's more, you may even be able get it back. Here's how to find out if you have any money waiting for you and how to reclaim it.
How It Works
Let's say you open an account at your local credit union. Your plan is to use it as a place to save some extra money without being tempted to spend it. The only problem is that your plan works a little too well. A couple of years pass, and you forget about the account. Because you haven't used it, the account goes dormant.
Here's where the state comes in. If the account remains dormant for long enough, the funds must be transferred to the care of the state. The official term for this process is escheatment. If you remember about your account after the funds are escheated, you can still get the money back—but keep in mind that you'll have to go to the state for assistance, not your credit union.
Why Escheatment?
One of the purposes of escheatment is to collect unclaimed money in order to make sure it isn't misused without the knowledge of the owner. Financial institutions usually make reasonable efforts to contact the owners of dormant accounts before any funds are escheated. They will normally send some form of "unclaimed property notification" to those with dormant accounts. This task may become difficult if an account owner has moved and/or acquired new contact information without notifying their credit union or bank. If an account is dormant and the owner cannot be contacted, they may have forgotten about their account or aren't monitoring what's going on in it. This leaves the door open for fraudulent activity. Escheatment removes that risk from the equation while making sure the funds remain under your name so you can reclaim it.
How Long Until Escheatment Takes Place?
This varies state by state. In Utah, bank accounts are required to be escheated after 3 consecutive years of no activity (as of the time this blog post was written).
Not Just Banking Accounts
Funds can be escheated from a lot of different sources—not just the bank account that might have slipped your mind. That includes the last paycheck you might have forgotten to collect from your old job. Or it could be a refund from a company or government agency that hasn't been able to locate you.
How Do I Get My Money Back?
Many state governments have websites to help residents find their escheated money. Utahns can visit mycash.utah.gov to see if there are any unclaimed funds under their names. If you find anything with your name on it, the website will help you with filing a claim.