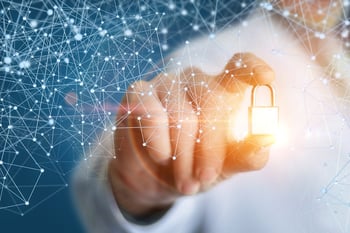 October is National Cyber Security Awareness Month. Started in 2004, this initiative aims to educate people and businesses on the importance of being secure online. Overseen by the Department of Homeland Security and the National Cyber Security Alliance, it's their goal that those living in the United States have resources made available to them to help ensure this mission.
WHAT IS CYBER SECURITY?
Cyber Security is the systems and processes used to protect your technology, programs, and information from attack or illegal access.
HOW CAN I PROTECT MYSELF?
> Install software on your computer to combat potential viruses and malware. Keep this software up to date so you're always on top of new potential threats.
> Never click on links unless you are 100% of where they came from and what they contain. This includes anything you receive in an email or text message.
> Teach your kids safe behavior online. Set up limits on their internet access so they don't inadvertently end up someplace they shouldn't.
> Don't access your confidential information while on public Wi-Fi. If you are out and about, make sure you are using your network.
>Use a different password for all of your accounts. This password should be difficult to guess and shouldn't contain names or birthdates.
> If you know your information has been compromised, take the steps to report it or freeze your credit altogether.
Click HERE to find a tool kit from the Department of Homeland Security. Here, you can find resources to help keep your information safe, whether you're trying to protect your business or your personal network.