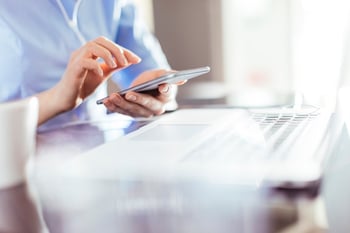 With so many risks out there, it's important to know how to prevent your identity from being stolen. One way to do this is by placing a freeze on your credit. If you've never heard about this, it can be slightly confusing. Here's what you should know about placing a hold on your credit.
WHAT DOES FREEZING MY CREDIT MEAN?
Freezing your credit means that no one can open an account, such as a credit card or loan, under your name without a unique 10 digit pin.
Freezing your credit will not affect your overall score. You can also still receive your free annual credit report. Companies that already have access to your credit information, such as a current credit card, will continue to after a freeze.
If your credit card information was stolen prior to your hold, fraudsters can still use it. If you believe your credit has been compromised, cancel the card and request a new one. Continue to monitor your credit statements and report any future fraud immediately.
HOW DO I FREEZE MY CREDIT?
You will need to notify each of the three credit bureaus (Transunion, Experian, and Equifax) that you are freezing your credit. You can expect to pay about $5 - $10 per bureau per freeze. You can contact each company either online or by phone:
It's important to make sure you contact all three bureaus, otherwise, the freeze is pretty much useless.
HOW DO I UNFREEZE MY CREDIT?
You can do this by notifying the bureau that you would like either a temporary or permanent lift of the hold. There is usually a fee associated with this. While the process itself takes about 15 minutes, it usually takes three business days to go into effect. If you want to apply for credit or a loan, you will need to initiate a thaw prior to the application process. This means you can no longer do on the spot approvals for in-store credit cards.
HOW LONG DOES MY CREDIT STAY FROZEN?
In the state of Utah, a credit freeze lasts until you choose to lift it. However, in some states, the maximum amount of time is seven years and then you will need to renew the hold.