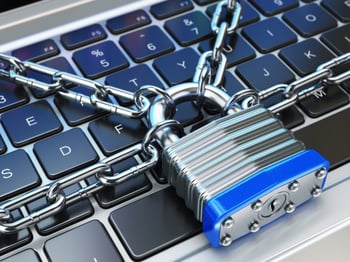 One of the most important things you need to do in order to protect your information from falling into the wrong hands is creating strong passwords. This is your first line of defense against would be hackers. Here are some tips to help you get started.
EACH ACCOUNT SHOULD HAVE A DIFFERENT PASSWORD
Yes. We realize this is a pain. However, if you have the same password for every account, you may not have time to change them if you are hacked on one. If you have trouble remembering passwords, there are secure options that memorize them for you without storing them within the website's cookies.
USE A COMBINATION OF LETTERS, NUMBERS, AND SYMBOLS
A password that is just straight letters is easier for people to crack. There should be a mix of upper & lower case letters as well as punctuation & symbols. For example, you may be using the password 'doglover' because it's easy to remember. Instead, try using 'd0G.l0V3r', substituting the o's with zeroes and e's with threes. Insert a punctuation mark somewhere within the word and mix up your capitalizations.
MAKE PASSWORDS UNIQUE
Your passwords shouldn't contain common dictionary words. Using a single word is also not a great option for a strong password. As an alternative, come up with a phrase like 'my dog is named Penny. She is a golden lab and likes to play fetch.' This would then turn into 'MdinP.Siagl&lTpf.' There are generators online that create unique passwords similar to this if you aren't feeling clever.
DON'T MAKE YOUR PASSWORD 'PASSWORD'
Despite all of the warnings, this continues to be one of the most popular passwords year after year. This is followed closely by the equally poor choice, 123456789. DON'T DO IT. Take the time to come up with a safe, secure password every single time you create an account. You'll be happy that you did.