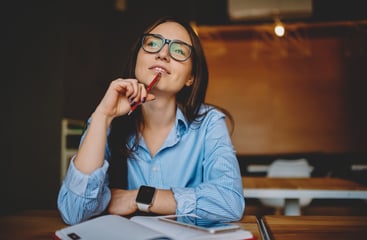 National Financial Awareness Day is this month (August 14, to be exact), and Cyprus has some tips to help build your knowledge about all things money. Click the links in this article to learn more about each of the six topics we've highlighted below.
Security: Are You Scam-Proof?
Financial institutions all over the county have seen a notable increase in fraud during the last year—and a good-sized portion of it is preventable. While a lot of us might think fraud is something that happens to "the other guy," millions of U.S. consumers continue to fall victim to imposter fraud, shopping scams, and online criminals.
Saving: How Much Should I Be Saving?
You're in good company if you've ever looked at your savings account and wondered: Am I where I need to be financially? What if there's an emergency or I lose my job? Thankfully, financial experts have given us some direction on this question.
Youth Resources: Teen Financial Toolkit
Ensuring that kids and teens know the fundamentals of financial literacy is a huge advantage for their future. Check out these tools to learn more.
Account Resources: Savings Account Comparisons
You've probably heard the terms share savings, certificate of deposit (CD), money market, and Dream CD. But do you actually know the difference between them? Here's a quick overview of the various types of savings accounts that are offered at Cyprus Credit Union.
Financial Health: Time for Your Financial Checkup!
You go to the doctor for checkups, take your car for mechanical inspections, and schedule vet appointments for your pets. Why not do the same for your finances? Taking a little time to ensure that everything is running smoothly can have several long-term benefits. Here are a few things you should take a look at during your checkup.
Lifestyle Considerations: Breaking Bad Money Habits
Everyone has bad habits, some of which we may not even been aware. It's no different when it comes to your finances. There are small, everyday decisions you could be making that are hurting you. Check out some of the more common money habits and ways to combat them.