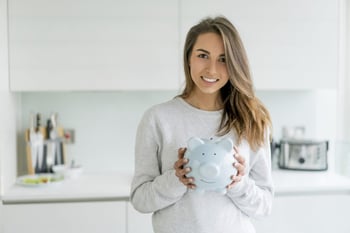 You've probably heard the terms share savings, certificate of deposit (CD), money market, and Dream CD; but do you really know the difference between them? Here is a quick overview of the various types of savings accounts that are offered by Cyprus.
Share Savings Account
A share savings is a regular savings account. It's the account you first opened when you became a member at Cyprus. There is a $5 balance required to start this account. You'll have easy and convenient access to your information through our Home and Mobile Banking systems, which is free to all members. You can set up your direct deposit to go to this account. Share savings feature lower interest rates compared to our other types of savings accounts.
Certificate of Deposit (CD)
A CD is a savings account with a higher interest rate. They are less liquid than a share savings account, meaning you must invest your money for a certain period of time, from 6 months to 5 years. During this time period, you can not make withdrawals on your account. If you make an early withdrawal, you will face a penalty. You will need at least a $1,000 deposit when you first open a CD. The longer of term you set, the higher your interest rate will be.
Money Market Account
A money market offers a higher rate of return than a share savings account. Unlike a CD, there is no minimum deposit. These accounts do not feature a term length; but the higher your balance is, the higher the interest rate will be.
Dream CD
A Dream CD is similar to a regular CD in that you can't make any withdrawals until the end of your term. However, you only need a $20 initial deposit to open your account and minimum automatic deposit of $10 every month. The longer term you set, the higher your interest rate will be. These accounts have a cap of $100,000 per member.
All of our savings accounts are federally insured up to $250,000 by the NCUA, interest rates are compounded & paid each month, and there are no additional fees once your account is open. If you are interested in opening an account or would like to see current interest rates, check out our website or schedule an appointment at one of our branches.