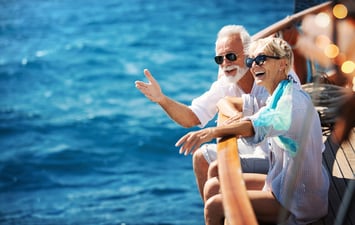 While you don't need a certain credit score to retire, it's still important to monitor what's happening with your credit and take steps to keep your credit at a certain score. Here are some reasons why your credit score is still vital, even in retirement.
LOAN RATES
If you decide to downsize or renovate your current home in retirement, your credit score will affect your loan rate. Additionally, if rates drop and you want to refinance, having a bad credit score may prevent this from happening.
INTEREST RATES
If your credit score drops while you are in retirement, this may affect the interest rate on any credit cards you may currently have. Having a low credit score may also prevent which cards you are eligible for. Rewards cards usually require a higher credit score.
INSURANCE RATES
Your credit score can affect the rates that you receive on services such as life and auto insurance. The lower your credit score is, the higher of risk you are considered.
IDENTITY THEFT
Monitoring your credit score will help you spot and prevent potential fraud from happening on your account. Check for accounts that may have been opened under your name without your knowledge and take the proper steps to report the fraud before it affects your credit.