WHAT IS A MORTGAGE APPRAISAL?
Before your mortgage is funded, lenders require proof of what the home is worth as the property you are purchasing is the collateral for the loan. As a result of this, your lender wants to make sure the money they are loaning you is comparable to the actual value of the home. Appraisals are conducted by trained, third party professionals
HOW MUCH DOES AN APPRAISAL COST?
The cost of an appraisal greatly depends on the amount of work required and how complex the situation is. On average, you will be looking anywhere from $200 for smaller homes up to $400 for a larger home. If the home you are looking at is considered a 'fixer-upper,' this could also result in a more expensive appraisal due to the amount of work it requires.
While your lender can help you find an appraiser, the cost of this service falls to the home buyer. It can also be negotiated for the seller to take care of the appraisal in the closing costs.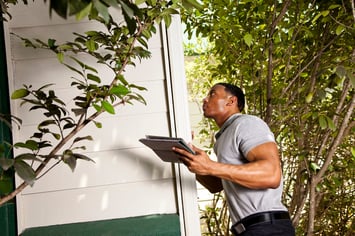 WHAT DOES AN APPRAISAL ENTAIL?
The objective of an appraiser is look at the physical structure of the home. This includes the walls, ceilings, doors, windows, foundation, light fixtures, and more. They also take into account things like the home's age, location, size, lot size, and views.
HOW LONG DOES AN APPRAISAL TAKE?
Once again, it depends on the type of property. A two bedroom condo will obviously take less time than a 4 bedroom home. On average, you should plan for an appraiser to be at your home anywhere from 30 minutes to 2 hours. It then usually takes about three days to get the results back.
IF I'M THE SELLER, CAN I BOOST MY APPRAISAL?
Yes. You can make fairly simple fixes to your home that will help improve your home's value. These include patching walls, replacing the carpet, improving curb appeal, fixing roof leaks, and more.
If you're making improvements to your home, such as a new roof or kitchen remodel, keep documentation of when it was completed and how much it cost. This will help an appraiser factor these into your home's value.