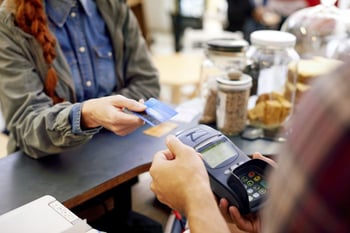 With summer comes travel and you may be wondering how you can get some extra perks for that vacation you've been planning. With our VISA Rewards! Card, you can earn points towards travel reservations, gift cards, experiences, cash back, charitable donations, and more. Members also now have access to the Perks Points Mall, which will allow you to receive bonus points for shopping at stores you already frequent.

Features and benefits of a VISA card include:

No annual fee
No transaction fee
No balance transfer fee
No minimum finance charge
Rate never increases as a penalty
Auto rental insurance

CYPRUS CREDIT UNION MEMBERS CAN ALSO ENJOY:
25 day grace period
Billing dispute resolution
Free verified by VISA fraud protection
24-Hour online account access
Easy access cash advances from your card
Choice of card designs.
You can now apply for a credit card right on your smart phone or tablet through our mobile banking app. The secured form will pre-populate with your information making it quick, easy, and accurate. All you need to do is select 'apply for a loan' under the 'services' tab on the main page, select the VISA application form, and you're good to go.
If you've never used mobile banking before, you will need to enroll through home banking on a desktop or laptop computer. When you first sign in, an access code will be sent to you in the method of your choice; text message, email, or phone call, using the contact information on your account. After the initial log-in, you can choose to register the device skipping this step in the future.
The app is free to download in both the Apple App Store and Google Play for Android, just search for 'Cyprus Credit Union.'