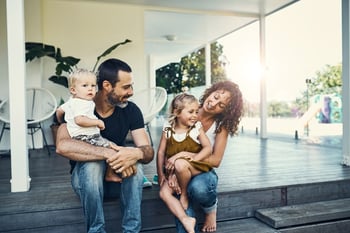 We hear all the time how important is it to protect our financial information from potential identity theft. In all of this, have you ever thought about the chance of your child's or teen's identity being stolen? Let's take a look at some of the signs as well as what you can do to report and prevent identity theft:
SIGNS YOUR CHILD'S INFORMATION HAS BEEN COMPROMISED:
> You receive a notice they haven't paid their taxes.
> You receive bills or collections for items or services you didn't sign up for.
> Your child is turned down for government services because they're using other services.
Request a credit report for your child. A credit report can only be generated if the person has had some form of credit for at least six months. This report will show you if your child's information is being used by another person.
WHAT DO I DO IF SOMEONE IS USING THEIR INFORMATION?
> Notify the credit reporting company.
> File a fraud report.
> Alert businesses and services where your child's information was used.
> Flag their credit report.
> Place a freeze on their credit.

WHAT CAN I DO TO PREVENT IDENTITY THEFT?
> Be careful where you are entering your child's confidential information.
> Install software on your computer to prevent unauthorized access.
> Only access private information on secure networks.
> Keep items like birth certificates & social security cards in a safe place.


Not keeping on top of this information while your child is young could have significant ramifications in the future. A bad credit report can affect future job applications, student loan applications, and more. If something seems off, trust your instinct and check it out sooner rather than later.