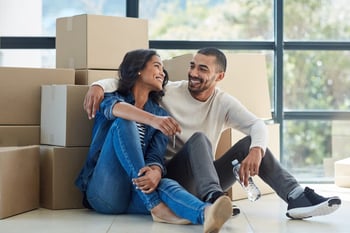 Moving can be a difficult experience. Not only are you physically moving your entire life, but you're also leaving friends and the place where you've made so many memories behind.
There are three options when it comes to moving. Number one, you can hire professional movers to do everything. Number two, you pack and unload the truck but hire a professional driver. Number three, you do everything on your own.
Whatever you decide, make sure you do your research. Check sources like Yelp and the Better Business Bureau to read reviews from companies you're considering. Ask friends and family who have moved recently for recommendations.
Here are some more tips to help keep your stress levels down when it's time to start moving:
STAY ORGANIZED
Keep items from the same room in the same area in the truck. This will enable you to easily determine where everything goes. Number the boxes for each room, ex. 1 of 6, so you will know when everything is out of the truck. When you're packing, keep track of what's in every box. That way, you will know if anything is missing. Write all details of what's inside on multiple sides of the box.
KEEP IT SIMPLE
If you have a dresser filled with clothes, instead of packing everything individually, wrap up the dresser so the drawers stayed closed. Once you get to your new home, simply unwrap and you're ready to go. Use a garbage bag to pack your clothing on hangers. Enclose your clothing within the bag and then secure the hangers together at the top.
OVERNIGHT BAG
Packing everything you will need that first night will eliminate the need to dig through boxes trying to find your toothbrush or pajamas. This is also a good way to stash any electronics or chargers you will most likely need immediately. Put older kids in charge of packing their overnight bag because they're most likely to know what they'll 'need' their first night in a new home.
SET UP BEDS FIRST
There's a lot work involved when it comes to unpacking a house. However, you should prioritize setting up and making the beds. After a long day of moving and unpacking, you and your family will appreciate having their own bed to sleep in.
BE A GOOD HOST
Regardless of who is helping you move, make sure you take care of them. Have some cold drinks and treats available and make sure people take plenty of breaks. Also, remember to pay it forward. If a friend helps you move, try to make yourself available if they need help moving in the future.