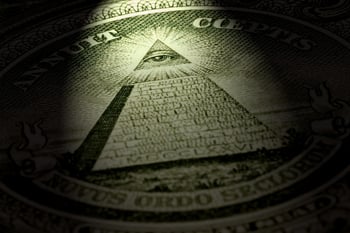 When your finances are doing well, the last thing you want is to derail everything because of some incorrect information. With so many tips & tricks out there, it can be difficult to differentiate between the good and bad, especially when the bad can appear so commonplace. Here are some everyday money myths - debunked.
"BUYING THINGS ON SALE SAVES MONEY."
Well, yes and no. Unless you go to your financial institution and deposit the difference of the retail & sale price into your savings account, you're not really 'saving' anything. You're spending less but you're not really coming out ahead. Before buying anything on sale, ask yourself if you would still be interested if it was full price. If the answer is no, then you might want to pass on this item.
"I DON'T NEED A CREDIT CARD - I'LL USE CASH."
While it's great that you want to monitor your spending by using cash, it can make it difficult down the road to get a job, apartment, or applying for mortgages. Even if your finances are perfect, not having some type of credit can make it difficult to show your history of making payments or your credit history. It's also easy to compromise. Use a credit card a few times a month, pay it in full, and then use cash the rest of the time.
"RETIREMENT IS SO FAR AWAY. I HAVE PLENTY OF TIME TO SAVE."
When you're just getting started in the workforce, retirement can seem like a lifetime away. However, by not starting to plan your retirement as soon as possible, you could be missing out on thousands of dollars or even end up having to work longer than you planned to make up the difference.
"IT'S OKAY. THIS IS 'GOOD DEBT.'"
Although things like a home or an education are technically considered 'good debt' (as long as you're making on time, consistent payments), you still need to be realistic. You don't want to select a school or a house that is going to leave you in crippling debt down the line. Do some research to see what you can genuinely afford, even if it means a smaller home or a 'less prestigious' degree.
"I CAN'T AFFORD TO SAVE."

It's important to get your debts paid off, but it's equally important to put aside money. Even if it's just a $10 a paycheck, any little bit can help. The last thing you want is to be left high and dry without a savings, causing you to go into further debt. Sit down and take a long look at where your money is currently going and see if there are places you can cut back. It may mean going without Netflix for a year, but your future self will thank you.