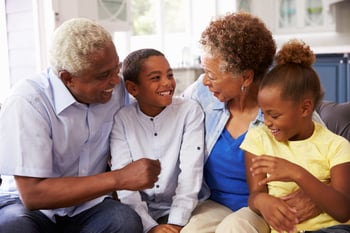 In part two of our 'America Saves' series, we're going to talk a little bit about saving for retirement.
Retirement planning can seem intimidating. You're constantly being reminded it's important to save for something that's so far off in the distance. Here are a few tips to help you get started.
Make retirement goals.
Calculate how much you'll need to save.
Start saving as soon as possible – it's never too early.
Fund an IRA.
Take advantage of employer contributions.
Set up direct deposits.
Save tax refunds.
Don't touch retirement savings – no exceptions.
The biggest contributor to your retirement savings is time. This can be the difference between retiring in style and having to work longer.
For example, let's say 'Person A' starts saving for retirement at age 25. Every year, they put $2,000 into their retirement fund. 'Person B' starts saving when they turn 35, also saving $2,000 a year. Let's also assume that there is 8% interest that is compounded annually. By the time these two reach age 68, Person A will have saved over $700,000 while Person B will have only a little over $300,000 saved.
With just a ten year difference, Person B has less than half of what Person A has saved. This makes it so important to save as much as possible as soon as you can.
For more information, you can also check out our 'Retirement Planning by the Decade' series. We have lists of tips for your 20's, 30's, 40's, 50's, and 60's.