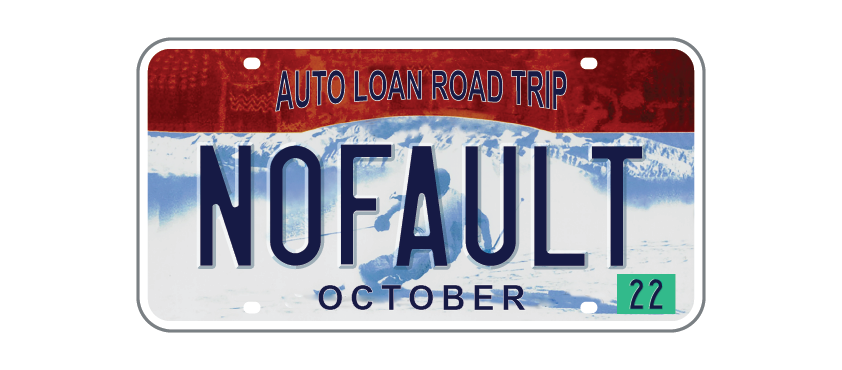 Before driving off into the sunset with your new ride, you'll need to make sure it's insured. Here's what to know about auto insurance before striking a deal on a new or used vehicle.
Types of Insurance Coverage
First, it's important to understand that an auto insurance policy can include different kinds of coverage. Some of the more common ones are:
Collision
Covers damage to your vehicle resulting from an accident.
Liability
Covers injuries and/or property damage to other involved parties if you're found at fault for an accident.
Personal Injury Protection (PIP)
Covers injuries to yourself and your passengers. May also help pay for funeral expenses or lost wages resulting from an injury. Also known as "no-fault insurance" since it provides coverage regardless of whether you or another party are liable for an accident.
Comprehensive
Covers damage to your car resulting from non-collision events (fire, natural disasters, theft, etc.).
Roadside Assistance
Covers the cost of roadside maintenance and towing if your vehicle leaves you stranded.
Rental Car Reimbursement
Covers the expense of renting a car while your vehicle is undergoing repairs due to an accident. May also help pay for other transportation costs.
Uninsured/Underinsured Motorist
Covers injuries to yourself resulting from an accident caused by an uninsured or underinsured driver.
What Kind of Coverage Should I Have?
You have some flexibility when it comes to choosing which types of coverage you'd like to include on your insurance policy as well as the limits on each kind of coverage. A limit is the maximum dollar amount your insurance company will pay out if you file a claim. The more kinds of coverage you add to your insurance policy and the higher their limits are, the higher your premium will be. A premium is the amount you pay to an insurance company for coverage.
State Requirements
While you have a say in what kind of coverage is included in your policy, so does your state government. In Utah, for example, liability insurance is mandatory and must include each of the following minimum limits:
$25,000 per person for bodily injury
$65,000 per accident for bodily injury
$15,000 per accident for property damage
Additionally, Utah is a no-fault state, meaning auto insurance policies must include personal injury protection (PIP) with a minimum limit of $3,000.
Leased & Financed Vehicles
If you own a vehicle outright, you're free to customize the insurance coverage on it however you'd like, as long as it meets the minimum requirements set by the state. However, if you're leasing or financing a vehicle, the lessor or lender will likely require you to purchase full coverage ("full coverage" generally means you have both collision and comprehensive in addition to whatever other coverage is required by your state). You'll also be required to provide your lessor or lender with proof of coverage and to give them updated proof of coverage if your insurer changes at any point during the lease or loan term.
Considerations When Buying a Car
If you're already an insured driver, you can simply call your insurance company and add the new vehicle to your policy as you're finalizing the purchase. Alternatively, you can take advantage of your insurer's new-car grace period. A new-car grace period is the amount of time your insurance company lets you drive a recently-purchased vehicle before adding it to your policy. If the vehicle is involved in an accident during the grace period, your preexisting insurance can provide coverage. Grace periods can vary in length depending on your insurance company, but they typically range anywhere from a couple of days to a few weeks.
If you don't have auto insurance, you'll need to purchase coverage before driving your new vehicle home. In fact, if you're buying from a dealership, you probably won't be allowed to drive the car off the lot without providing proof of insurance. Although you can try to find an insurer as you're finalizing the purchase on a vehicle, it's usually more efficient to shop for coverage beforehand. Once you find a vehicle you'd like to purchase, you can contact the insurance company you've chosen and provide them with the vehicle's VIN and other details. This will allow them to create a policy for you, at which point they can provide you with proof of insurance.
____________________________
The information in this article is valid as of its publish date. Auto insurance laws may vary by U.S. state. Insurance products and services may vary between providers. For full and up-to-date details on auto insurance laws and requirements in your area, consult an insurance specialist or learn more by contacting the Utah DMV.