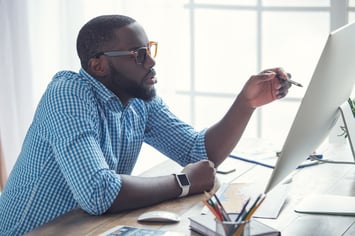 Before you start your business, you need to come up with a business plan. This plan will become the road map for your business. They can help you attract potential investors, partners, and customers. Here are some tips to help you get started:
RESEARCH
Every good business plan starts with research. You will need to know the ins and out, not just about your product/service, but the market, your competition, and everything in between. The more research you do, the easier your business plan will be to write.
MISSION STATEMENT
A mission statement is a formal explanation of the goals, values, and purpose of your company. To start, make a list of your goals and what you hope to achieve through your company. Then, write the statement as if it were directed towards your customer base. Try to find something that helps your company stand out from the competition.
COMPANY PROFILE
What will your company do? What are some of the products and/or services that you offer? What is your target audience or demographic? What issue or problem will your products/services solve? These are all questions that you need to answer in your company profile. This is your opportunity to showcase the strengths of your company and what makes you a solid bet.
ORGANIZATION
Every successful company needs a structural plan. If your company is started small with just one or two people, this should be fairly easy to show. However, if your market research shows growth potential, you will need to have a plan that shows how your structure will continue to expand in order to keep up with your company's growth. You don't want to end up in a situation where everyone is overworked because there aren't enough people to carry the load or you have and surplus of managers and not enough people to manage.
You trust us with your personal banking, so why not with your business needs? Cyprus Credit Union provides the tools and solutions necessary to take your business to the next level. This means that you can spend more time on your business and less on your bank account. To learn more about all of the Business Services we offer, call (801) 260-7600 ext. 5270 or email businessservices@cypruscu.com.