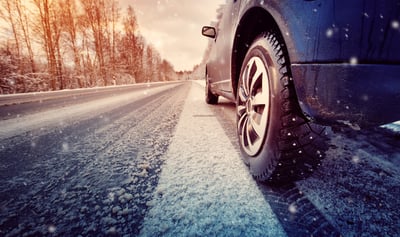 Are you traveling to see family or friends this holiday season? While many will choose to fly, others will be hitting the road. A road trip can be stressful enough; but factor in the unpredictability of winter, and it's even more important to be prepared. Even with the added security of an auto-club membership or roadside assistance, there's no guarantee that your vehicle will break down where they can reach you right away–especially if the weather is bad or there's been a natural disaster.
Here's a list of things you might want to think about keeping in the trunk of your car, just in case:
>Flashlight – To see in the dark and inside the vehicle.
>Battery powered radio – In case the car battery dies.
>Extra batteries – For the flashlight & radio.
>Blankets and/or sleeping bag – In case you get stranded and need to stay warm.
>Jumper cables – If your battery dies (or you need to help someone else).
>Bottled water & non-perishable snacks
>First-aid kit – For injuries and minor illnesses.
>Shovel – To dig your vehicle out of snow.
>Road salt & sand – This can be used to melt ice or create traction.
>Boots – If you have to walk around in the snow.
>Rope or chains – To tow your vehicle if you get stuck.
>Road flares – To signal for help.
>Duct Tape – The ultimate all-in-one tool.
>Basic toolbox – To help with any minor repairs.
>Extra cell phone charger
Take your vehicle in for a quick checkup before beginning your trip. This should include checking the tires' air pressure and the effectiveness of the wiper blades. If needed, learn how to change a tire. And make sure you always have a spare in the trunk.
As an extra precaution, before leaving on any road trip, remember to leave your route and schedule with a family member or friend in case anything happens. Check in with this person periodically throughout the trip and let them know when you reach your destination.
Travel safely!