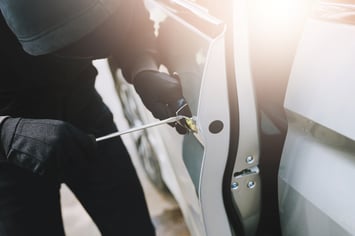 While car thefts have been on a downward trend over the years, it is still estimated, on average, that around 700,000 vehicles (out of about 274 million in the US) are stolen each year. It's best to be prepared in case you find yourself in this situation. Here is what you should do if your car is stolen.
DOUBLE CHECK
While it may seem silly, ensure that your car really has been stolen. Did you park it somewhere else, did a friend or family member borrow it, or did it simply get towed? Slow down, take a deep breath, and look at the more likely scenarios first before going into a full-blown panic.
FILE POLICE REPORT
Once you've established that your vehicle has in fact been stolen, you will need to call the police and file a missing vehicle report. The sooner you are able to do this, the more likely they are to recover your vehicle. You will also need this documentation for insurance purposes. If possible, call the non-emergency line of your local precinct so you don't tie up 911 calls.
NOTIFY DMV
Your local DMV keeps a database of missing/stolen vehicles. If the vehicle turns up later, they may be able to match it and return it to you.
DO RESEARCH
Look in local ads to find cars that are for sale that match your vehicles description. If you do locate your vehicle this way, never take matters into your hands and let the police handle it so you don't put yourself in a potentially dangerous situation.