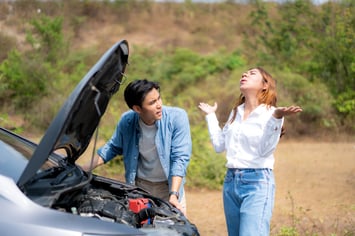 As you start looking into summer road trips, you may be taking a look at the roadside assistance options that are available to you. Here is a brief explanation of what roadside assistance is and how you can get it for your vehicle.
WHAT IS ROADSIDE ASSISTANCE?
Like it sounds, roadside assistance is a type of coverage that provides protection in the event your vehicle breaks down. While it may be seen as a convenience for people who aren't able to change a tire on their own, it also provides a safer option for people who break down on a dangerous road or during the night.
WHAT DOES ROADSIDE ASSISTANCE COVER?
While it depends on your specific plan, most commonly roadside assistance can help with flat tires, jumpstarting a battery, towing a vehicle, and unlocking a vehicle. They can also tow your vehicle in the event that you car is totaled in a crash.
HOW DO I GET ROADSIDE ASSISTANCE?
You can sign up for roadside assistance through your auto insurance provider or through a third-party provider. If bundled with your auto insurance, you may end up paying less and it may already be included in your policy. However, if you choose a third-party option, such as AAA, you may receive additional perks and benefits.