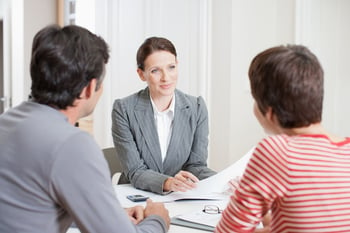 When you are in the process of purchasing a home, one of the last things on your mind is probably homeowner's insurance. Since a home is likely to be the biggest investment you make in your life, it's important to take the necessary steps to make sure that your investment is protected. Here is some basic information about homeowner's insurance to help you get started.
WHAT IS HOMEOWNER'S INSURANCE?
Homeowner's insurance is an insurance policy that protects you against losses to your home as well as any incidents that may happen on your property. You are also protected in the event that your home is damaged as the result of a disaster.
Standard home owner's insurance usually covers:
> Dwelling
> Personal Property
> Liability
> Loss of Use
An insurance policy usually covers four types of occurrences that happen on the insured property:
> Interior Damage
> Exterior Damage
> Damage of Personal Property
> Injury
If any of these incidents occur on a home owner's property, they will file a claim with their insurance company. The home owner will then have to pay a deductible, which is the out of pocket cost for a person's policy. A premium is what a person pays each month for their insurance policy. Insurance policies that have higher monthly premiums usually feature a lower deductible while those with a lower monthly premium have a higher deductible.
Insurance policies feature what is known as a liability limit. This is the limit of coverage which a home owner will receive in the instance that damage takes place on their property. While most policies feature a liability limit of $100,000, it can be increased if requested by the policy holder. The price of insurance depends on many factors such as the replacement cost of the home, the home's location, and the coverage you want.