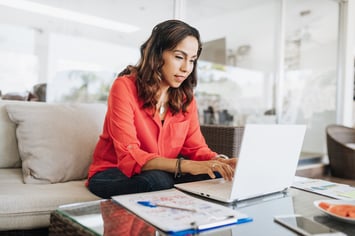 It's always exciting coming across money unexpectedly, but many people aren't aware that there are assets out there just waiting to be claimed by their rightful owner. Here is some info on found money and how you can find it.
WHAT IS FOUND MONEY?
Found money can have a wide definition. It can be anything from a $10 bill while you're doing to laundry, uncashed payroll, or undiscovered assets from someone who has passed away. Basically, any money that you weren't expecting that comes into your possession can count.
WHERE CAN I FIND IT?
States are actively working to reunite people with their money. You can check online to see if there are any funds out there that have your name on them. Start by googling your state with the phrase 'found money' to find your state's agency.
HOW DO I CLAIM IT?
Depending on where you live, this process may differ. In many instances, you may need to provide identifying evidence in order to make your claim.
HOW LONG DO I HAVE?
It depends on the type of money. In some cases, the money may sit around indefinitely until the rightful owner claims it. However, there are some types that will default to the state if they are not claimed in enough time.