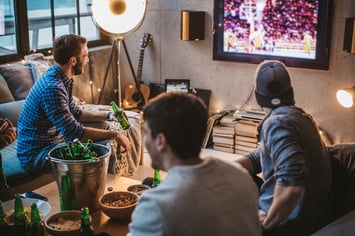 "Cutting the cord" has become a rising trend over the last few years due to so many streaming and channel subscription options. If you're not quite sure how it works and how to do it, here are some helpful tips to help you get started.
WHAT IS CORD CUTTING?
Cord cutting is the process of eliminating expensive cable or satellite bills and switching to a lower cost option.
WHY DO PEOPLE DO IT?
Cable and satellite bills continue to rise each year. For a bundled cable/phone/internet package, the average person may find themselves paying over $100 each month. For many, this is just not a feasible option with their income and budget.
WHAT ARE MY OPTIONS AFTER CORD CUTTING?
The most basic option for cord cutters is to invest in an HDTV antenna in order to watch a few basic channels. The success of this depends on where you live since the signals are different all over the world.
Many channels are available as an 'a la carte' option with a monthly fee. If you just can't live without a certain channel and their shows, check to see if they offer a stand-alone option.
There are many streaming services out there that offer access to television shows and movies. Some of the most popular being Netflix, Hulu, or Amazon Prime. While you have access to more options, there is always the chance that the subscription price may change.
If you're a sports fan or love live TV, there are digital streaming options for that too. Two popular options include Sling and YouTubeTV. Just be aware that with these services, you may have to deal with buffering issues or your internet not being reliable enough during your favorite teams' game.