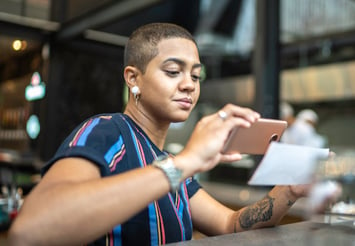 Despite the many options out there for paying people back, there may come a time when you need to use a money order. If you aren't quite sure what that is, here is some more information about money orders and for what you can use them.
WHAT IS MONEY ORDER?
Money orders are similar to a check in which it's a physical piece of paper that can be used to pay for goods and/or services. Unlike a check, they cannot bounce because you need to pay using cash or a debit card, making them a guaranteed form of payment. Also, unlike a check, they have a limit of up $1000 per check, $3000 total daily.
WHERE CAN I GET A MONEY ORDER?
There are several options out there when it comes to a money order. You can stop by your local post office, some financial institutions, and retail stores.
WHAT WOULD I USE IT FOR?
This is a great method to use if you are having to send an order by mail. I can't be stolen like cash and unlike a personal check, it doesn't provide banking information that may compromise your account security. It can also be used in lieu of cash is you are buying something from the classified section, such as a piece of furniture, and you don't feel comfortable carrying cash.
HOW CAN I DEPOSIT A MONEY ORDER?
Money orders can be deposited just like regular check into your account. Or, you can go the financial institution which it came from and have it cashed. Do not sign it before you cash it. Make sure to bring photo ID as that will be used to make sure it's you.