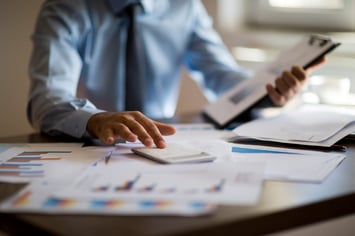 When choosing a financial advisor to work with, there may be several terms you are unfamiliar with throughout the process. In this post, we'll discuss what a fiduciary is and why it may be a good option for your investment strategy.
WHAT IS A FIDUCIARY?
A fiduciary must make investment decisions based on the best interests and needs of their client as opposed to one that may pay them a higher commission. It also means that this person must avoid any possible conflicts of interest.
HOW DO I KNOW IF THEY'RE A FIDUCIARY?
You can often check online to see if an individual or investment company identifies themselves as a fiduciary.
WHERE DO I FIND A FIDUCIARY?
Reach out to friends and family members who may invest to find out who they work with. Getting a personal recommendation from a trusted source may help you may a decision with more confidence. You can also use the Securities and Exchange Commission Adviser Database (SEC) website as they are the governing US body that regulates this type of industry.