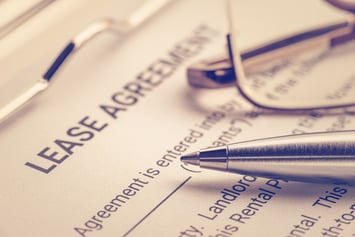 Finding a new place to live can be exciting, but being handed your new lease, especially if it's your first time renting, can be overwhelming. Here are some factors to keep in mind to help understand your lease before you sign it.
READ EVERYTHING
Before signing, it's important that you read the lease in its entirety so you know exactly what it contains. If you want to make changes, make sure you get these in writing and make the changes as needed in the lease. A verbal agreement may not be binding in the event that issues arise in the future. If you aren't sure about something, ask.
SECURITY DEPOSIT
Before signing the lease, take a walk through the rental and document any existing damage. Write it down, take a photo for your records, and point it out to the landlord, if possible. If your rental is in the same or better condition when you move out, you'll most likely receive your security deposit back.
RENTERS INSURANCE
Even if it's not required by the landlord, looking into renter's insurance may be a good idea. While the physical dwelling you live in is protected by your landlord's insurance, your own personal belongings are not. For more detailed information about renter's insurance, click HERE.
UTILITY COST
Rent isn't the only expense you need to worry about. Find out what utilities are covered with your rent, this should be included in the lease or the landlord will let you know. Whatever utilities aren't covered by rent will be an additional cost to you. Research what the average person pays in the area in which you are looking to rent and make sure this fits into your budget.