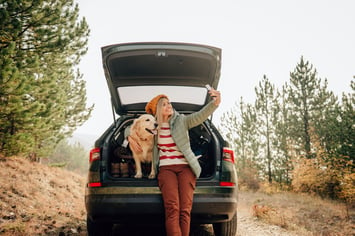 At least some type of auto insurance is required in every state. However, the amount you'll need also depends on your individual needs. Here are the types of auto coverage options that are available to you.
LIABILITY COVERAGE
This is one of the most common types of insurance and is required in most states. There are two main components: bodily injury liability, which helps cover costs if someone is injured in an accident you cause and property damage liability which helps cover the costs of other people's property in the event of an accident.
COLLISION INSURANCE
This is a type of optional coverage that may cover the price to repair or replace your vehicle in the event you're in an accident with another motorist or piece of property.
COMPREHENSIVE INSURANCE
This type of coverage protects your vehicle from non-accident related damage, such as fire, weather, vandalism, etc. It is considered an optional form of coverage in most cases.
PERSONAL INJURY PROTECTION
This type of coverage is only available in certain states. In addition to injuries, this type of coverage may also cover other expenses, such as lost income.
UNINSURED/UNDERINSURED MOTORIST
In the event you are involved in an accident that is caused by a driver who has no or too little insurance to cover the damage, this type of insurance may be able to help cover any medical expenses or damage to your vehicle. This type of insurance is mandatory in some states and optional in others.
MEDICAL PAYMENTS COVERAGE
Depending on where you live, this coverage may be required or optional. In the event that you or your passengers are injured, this type of coverage will help cover the costs that may be associated with your injuries.