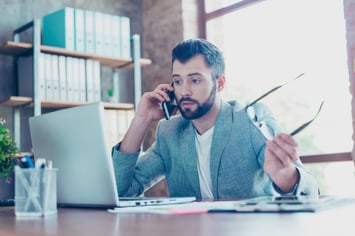 The official first day of summer is right around the corner and many people already have travel plans set in place. However, even the most well-planned vacation can be disrupted by an unexpected event or emergency. Although it may not be ideal, there are some steps you can take to make cancelling or postponing a trip a little less of a hassle.
READ THE TERMS
Before booking any travel, make sure you know what the cancellation policies are. It may be helpful to set reminders in your phone for the last day you can cancel and still receive a refund.
BE POLITE
The easier you are to work with, the more likely people will be to accommodate you. Reach out to a representative and explain your situation. Be willing to provide any documentation they may require, such as a doctor's note. Remember that they are bound by their company's rules and yelling at them probably isn't going to change anything.
CHANGE YOUR PLANS
Instead of cancelling, see if they are able to postpone or change the date of your travel. You may be able to receive a credit in lieu of a refund, allowing you to rebook the trip at a better time. Ask about change fees that would allow you to change around your travel dates.
PURCHASE TRAVEL INSURANCE
Travel insurance is a great way to give yourself peace of mind leading up to your vacation. On average, you can expect to pay between 4% to 10% of the total cost of the trip towards insurance. While this may cover common issues such as an illness, funeral, etc. it doesn't cover everything. Click HERE to learn more about travel insurance and what it does or does not cover.