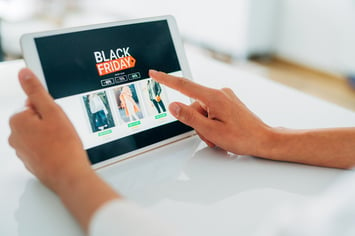 While the holidays may look a little different this year, Black Friday sales will still be everywhere. But what separates great deal from a dud? Here are some tips to help guide you to make smart Black Friday purchases.
OFF BRAND ITEM
While you shouldn't completely disregard brands you're not familiar with, make sure you do your research before making your purchase. Saving $500 on television isn't going to matter much if you need to replace it within a couple of years.
FINE PRINT
Make sure you read the fine prints on any deals you're interested in taking advantage of. With all of the shortages we've experienced this year, there may be limits on how much you can purchase or how many will even be available. Is it a limited offer or will rain checks be available? Know exactly what you are getting yourself into beforehand.
EXTREMELY LOW PRICED
If a deal seems too good to be true, that may mean it is. Check the specifications of a product to make sure you're not getting an older model or substandard version to what you are truly looking for. Utilize websites that track prices to ensure that you are actually getting a good deal and not just falling victim to the Black Friday hype.
PRICE MATCHING
Price matching usually isn't honored during the holiday shopping season, this means you will need to do most of the legwork to figure out which retailer is offering the best deals on Black Friday.