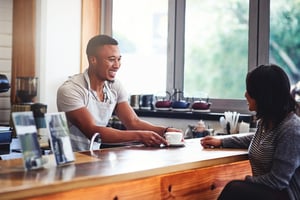 When just starting out with your small business, you may not know where to start or where you can go for help. Thankfully, there are several resources available out there that are designed specifically for small businesses and their owners. Here is a list of just some of the small business resources available out there.
THE SMALL BUSINESS ADMINISTRATION
Also known as the SBA, the Small Business Administration specializes in assisting small businesses through resources on creating business plans, business logistics, managing your business, and more. To learn more about them and the services they offer, click HERE.
SCORE
SCORE is a partner with the SBA and provides mentoring, workshops, and educational resources for small business owners. You can connect with a mentor and then work with them via email, video chat, or even face-to-face. To learn more about them and the services they offer, click HERE.
LOCAL BUSINESS CENTERS
If you would like assistance with your business that's a little more local, there's an option for you. Every state offers locations that offers educational content as well as mentoring and access to other special events. To find the location nearest you, click HERE.
BUSINESS EXPERT
If you aren't sure where to start when it comes to your business or just need someone to lend a helping hand for an expanding business, an expert can help guide you. At Cyprus Credit Union, our Business advisors are here to help make sure you're making the best decision for your business. To learn more about our Business Services, click HERE.
Cyprus Credit Union provides the tools and solutions necessary to take your business to the next level. This means you can spend more time on your business and less on your bank account. If you would like to set up a free consultation with one of our advisors, call (801) 260-7600 ext. 5270 or email businessservices@cypruscu.com.