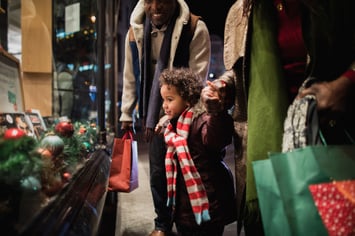 While the holidays can be one of the most magical times of year, if you aren't careful, they can also be one of the most expensive. Here are some tips for saving money during the holidays.
CREATE BUDGET
Before you go out and start shopping, sit down and create a budget. Determine how much you are able to spend per person and stick to that throughout the season. Track your spending so you don't accidentally go over and break your budget.
USE CASH
As often as possible, use cash when doing your holiday shopping & activities. This will help you stick to your budget. If you have to use your credit cards, make sure you have a plan in place to pay them off once the holidays are over.
HAVE INEXPENSIVE TRADITIONS
Fun holiday traditions don't have to break the bank. Some ideas could include:
Have a potluck with family or friends instead of going out
Draw names for a gift exchange instead of individual gifts
Map out Christmas lights display and go for a drive
Hold a holiday movie night
Make treats or homemade gifts for neighbors
START SAVING ASAP
While it may be a little too late this year, you can start planning for next holiday season now. Set money aside into an account that's only to be used for holiday shopping. Shop for items that are out of season all year long to get the most our of your dollar.