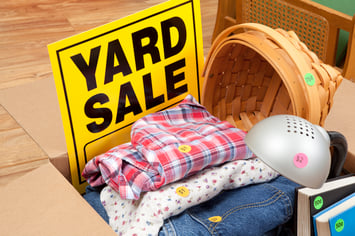 From clothes to furniture and everything in between, pretty much anything can be bought used online these days. While this is a great way to save money, there are some precautions you should take before buying anything. Here are some red flags when buying used items.
BAD SMELL
Any used item you buy should be subjected to a smell test. If something smells off, such as cigarette smoke, pet stains, etc. it's probably best to not put it in your home. A bad smell may also be a sign that the item is moldy or has other issues.
USED CARS
If part of the car appears to have been painted, this might be a sign that a repair took place. While that's necessarily a bad thing, it's important to ensure it was done correctly so that both yourself and your investment are protected. Run the vehicle history report to make sure it wasn't involved in any accidents.
FEELS SCAMMY
If an item seems too good to be true, it probably is. For example, if an item is way below market value, you may run the risk of being the victim of fraud. If you're asked to meet in a non-public place to make the transaction, this may also be red flag. Never meet someone you don't know in a place where you're not comfortable alone. Always ask a friend or family member to come along or tell them exactly where you'll be.
SHADY SALES
If the seller wants the money before you have the item, this may be a red flag. This is especially true when it comes to online purchases where you may not have face to face interaction with the seller. Ensure a plan is in place to receive your item before you send money to someone you don't know. This will prevent you from losing out on your money.