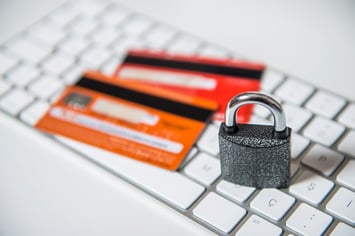 As technology continues to evolve, so do potential fraudsters. There are now many avenues they can take when it comes to stealing money or private information from you. Here are some signs that you may face the threat of becoming a victim of fraud.
PAYMENT APP THEFT
With apps like Apple Pay, Venmo, Cash App, etc. increasing in popularity, it also heightens the risk of fraud. Never send payments to anyone unless you are 100% sure of to whom they are going. Due to third party term and conditions, once the money leaves your account and the transaction is accepted, there is no way for your financial institution to recover your funds if it turns out to be fraud. Use your best judgment and if something doesn't feel right, do your research before completing the cash transfer.
NON-CASH PAYMENTS
If someone asks for a specific type of payment that is out of the norm, such as gift cards, this is usually a sign of fraud. In this example, once the gift card is sent and used, there is no way of recovering those funds and you will lose out on the money. It's also helpful to remember that government organizations, like the IRS, will never demand payment over the phone and/or in the form of gift cards.
FISHY CONTACT INFO
Some fraudsters are able to fake an email from a source you trust. This email may include links that can infiltrate your device or phone numbers that will connect you directly to them. Before clicking on any links in emails, hover over them to make sure they are taking you where you need to go. Be sure to take note of any spelling inconsistencies such as using a 'v' in the place of a 'w' that could be easily missed. It may be a good idea to get into the habit of going directly to the sender's website to find contact information and not clicking any links or calling numbers listed in emails.
CASHIER'S CHECK
Many people fall for cashier's check scams because they are considered to fairly 'safe'. If possible, be with the buyer when they receive their cashier's check to ensure they don't switch out to a fake check. Never accept a check that is for more than the asking price of whatever you are selling. This a common scam where the check will bounce, but you won't know until it's too late.
TOO GOOD TO BE TRUE
If an offer seems too good to be true, it usually is. Do your due diligence to ensure you're not going to be in position where you're susceptible to being a victim of fraud. Trust your instincts and take the necessary precautions to protect yourself and your financial information.