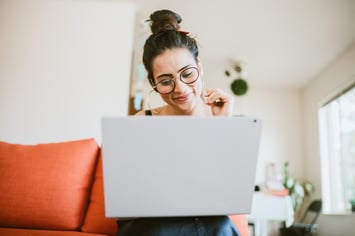 Many merchants are offering payment plans when you make purchases. However, there are factors you should take into consideration before choosing this option. Here are some are the pros and cons to buying now and paying later
WHAT IS BUY NOW, PAY LATER?
BNPL is a way to make a purchase online where you get your item right away, but pay it off over time. Unlike a credit card which can be used for many purchases, this is a one-time loan that can only be used for that specific purchase.
Pros
QUICK APPROVAL
Often, the approval for this of purchase is made on the spot and takes hardly any time. This can be helpful if you want to take advantage of a great deal on an item you were planning on purchasing eventually.
EASY TO MANAGE
Payments are broken down into small, easy to manage payments. These payments are also fixed, making it easy to include in your budget planning each month. It's also a great option for automatic payments because you know exactly what will be due each month.
Cons
BUDGET BREAKER
This type of purchase can be tempting because it may lead you to buy something you can't really afford. If a payment is missed or the balance isn't paid in full by the end of the term, you may find yourself paying more than you intended in interest. Using this type of service to make several large purchases may get you in trouble later.
NOT BETTER THAN CREDIT
If you have the option of using a credit card, this may be a better option in the long-term. This is especially true if your credit cards have additional perks, such as cashback, since you don't have to worry about interest if you make full, on-time payments. However, if you see BNPL as an alternative to credit cards because you are already only making minimum payments, it's probably best to pass on whatever purchase you are wanting to make.