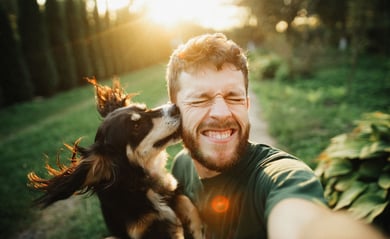 A pet can play a big role when it comes to your finances. Whether you're a pet pro or are thinking of adding one to your family, here are some factors to keep in mind.
Budgeting
A pet can be expensive. While you may be planning on items such as food, toys, and regular checkups, an unexpected pet-related expense can throw a wrench into your budget. Looking into options such as pet insurance may help alleviate some of these costs.
If you're renting your living space, any damages caused by a pet may affect your security deposit. This can impact your budget. Consider combatting this by either selecting a pet that won't cause damage or crate your animal when they're left unsupervised.
For more information on the costs of pets, click HERE.
Estate Planning
When planning your estate, you should include a guardian for your pets. This ensures they'll end up in a home that can properly care for them should anything happen to you. Make sure the person you choose is willing and able to care for your pet before naming them in any documents. Leave detailed instructions on how to care for your pet in order to make the transition as seamless as possible. If you're able, it may also be helpful to leave some money to this person for pet care. To help make sure the money goes where it needs to go, consider creating a pet trust. This will ensure that the person caring for your pet has what they need. It can also be used to designate a plan for the money after the pet passes.