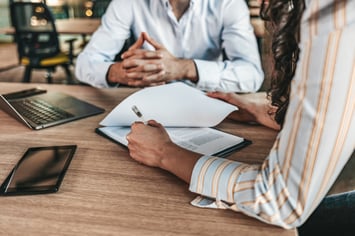 Insurance may be one of the most complicated financial topics out there, especially if you're going through the process for the first time. Here is a brief breakdown of how to make sense of your insurance premiums.
WHAT IS A PREMIUM?
A premium is the portion that you or your business pays for their policy. This can include home, auto, health, and life insurance. This is a charge that is usually paid on a monthly basis, but some plans have different payment plans.
HOW IS THE COST CALCULATED?
There are many factors that can determine what your premium is. This includes the amount of coverage, how old you are, your history with insurance claims, and where you live.
WHAT DOES MY INSURANCE COVER?
It depends on the type of coverage you select. It's important to do your due diligence to ensure all your bases are covered. For example, most basic home insurance plans don't provide earthquake protection. If you live in an area that's prone to earthquakes, you will need to add additional protection which will raise your premium.
CAN I LOWER MY PREMIUM?
Depending on your situation, there may be steps you can take to help lower your premium. For example, some companies offer an option to pay in full for 6 months to a year. Doing this may help save you money. You can also try bundling your policies with one insurance company. Take advantage of discounts that are available, such as a safe driver record, that can also reduce what you pay. Finally, make sure that your insurance is up to date and you're not paying for any coverage you don't need.