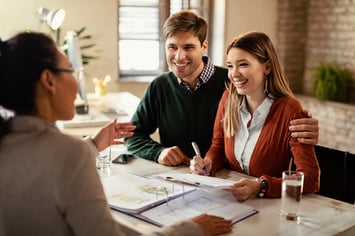 Earlier this week, we explained a little more about insurance premiums and what they are and how they work. Today, here is a brief breakdown of how to make sense of your insurance deductibles.
WHAT IS A DEDUCTIBLE?
A deductible is the amount of money you as the policy holder agree to pay before your insurance kicks in. For example, if you are in a car accident and there is $8,000 worth of damage and your auto insurance deductible is $1,000 and your insurance will cover the remaining $7,000.
HOW IS THIS COST DETERMINED?
The policy holder usually is able to select their deductible. The higher your deductible is, the lower your premium will be. Take a look at your individual financial situation to determine which would be better for you. If you have an emergency savings set aside, you may be able to have a higher deductible with a lower monthly premium.
WHAT ARE OUT OF POCKET COSTS?
You may have heard the term 'out of pocket costs' when it comes to your health insurance coverage. In this case, there is an amount that will need to be covered by you before your health insurance kicks in. However, if you hit your OOP costs during your policy, your insurer will take care of 100% of any other healthcare issues during that time.
WHAT IS A HEALTH SAVINGS ACCOUNT?
For people with high deductible plans, they may choose to take advantage of a Health Savings Account. This is money that is taken out of your paycheck pre-tax that you can then use for for healthcare costs which can help balance out the cost of your deductible.