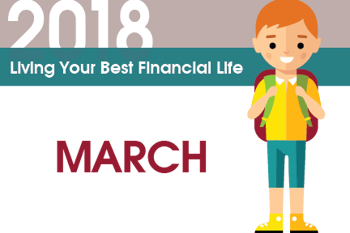 For young teens, they finally have ways of earning a little extra money, such as babysitting or mowing lawns in the neighborhood. As the amount of money they have access to increases, so does the amount of responsibility they have to handle that money. Here are some ways that young teens can learn how to budget, spend, and save sensibly.
OPEN CHECKING ACCOUNT
Now that a young teen has a little more money, it's time to open a checking account. Cyprus offers teen checking accounts that feature no minimum balance requirements, free mobile banking, and access to more than 28,000 ATMs nationwide. Our debit card can be used anywhere that Visa is accepted.
START SAVING
If a teen hasn't already, they should open a savings account. This will help keep their money safe and also help them earn interest. They should come up with a savings goal, such as a car or college tuition, and start setting money aside as they earn it.
HAVE A BUDGET
Even if they don't have many expenses, they should still keep track of where their money is going. They should make note of all of their expenses, no matter how small. This is especially important when they are using a debit card or a check to ensure they don't overdraft on their account. Whenever they earn money, it should be a priority to budget paying themselves first and putting that money into their savings account.