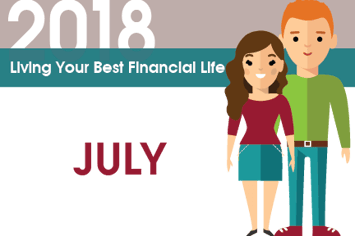 Congratulations! You've hit another important milestone in your life, you're married. Like many milestones, you now have a new set of responsibilities to add to your life. Here are some of the important financial dynamics that married couples face.
WEDDING PLANNING
When planning your wedding, the first thing you need to come up with a budget. If you and your future spouse are planning on paying for the wedding yourselves, you need to decide what you can realistically spend on your big day. Make lists of your needs and wants for a wedding and organize them by priority. Try and find places where you can save some money. For some more money saving tips for your wedding, click HERE.
HAVE CONVERSATIONS
Once you know you're going to spend the rest of your life with a person, it's important to have a frank discussion about your finances. This means putting all of your account and debt information out on the table. Hiding something at the beginning may lead to trouble down the line. Once you're married, continue to have these conversations. If these discussions are difficult for you or often lead to arguments, it may be a good idea to work with a financial counselor or planner.
BUDGETING
If you're combining finances, you need to combine your budgets. Sit down together and identify what your financial goals are and come up with ways to achieve these goals. These plans should also include ways for you to pay off your debt. If you want to keep your finances separate, you'll also need to come up with a plan and keep your spouse in the loop. Whichever route you choose, both sides of the couple should be comfortable and happy with the decision.
START SAVING
One major priority when you get married is to start saving as much as possible. This could mean an emergency savings, a down payment, retirement etc. Once you reach your goal for one savings, start saving for something else. You should always be saving as much as you can to work towards any financial goals you may have.