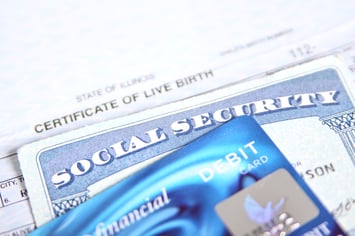 Once you've discovered that your identity has been compromised, it's time to get to work. Here is what you should do when your identity is stolen.
NOTIFY CREDITORS/FINANCIAL INSTITUTIONS
Depending on what happened to you, you may need to notify several entities. If your credit card was stolen, notify them as soon as possible. Most credit card companies will not hold you liable for any fraudulent charges made as long as you report it. If someone was able to access your checking or savings account, notify your financial institution and cancel any cards you have and close the account. For checking and saving accounts, you need to report this as soon as possible otherwise you may be held liable for any issues. If you notice money being withdrawn or your debit card being used, you have two business days to report this. Once you report, you're no longer liable.
OBTAIN CREDIT REPORT
Next, you'll need to notify at least one (they will notify the other two for you) of the credit bureaus to place a fraud alert on your account. After completing this, you'll receive three free copies of your credit report. Look at each of these carefully to find any irregularities, such as accounts or cards that you did not open. Once an initial alert is placed, it will last for 90 days. If the police or other organizations are involved at this point, you can place an extended alert on your credit which will last for 7 years.
FREEZE CREDIT
Freezing your credit will disable anyone from requesting your credit report to open new lines of credit. This also means that accounts won't be opened in your name without your permission. If you want to open a new line of credit, you will either need to thaw your credit report (temporary un-freeze) or permanently unfreeze it. This can be done by supplying the PIN or password you were given at the time of the freeze.
CONTACT AUTHORITIES
You will need to contact the FTC to let them know you are the victim of fraud. While they aren't able to investigate every individual case, even minor cases can help them discover patterns and preventing it from happening again. Go to https://www.identitytheft.gov/ to start this process. Any documents or affidavits you fill out during this process will help you disprove any fraudulent charges or accounts opened under your name at later dates. You may also want to file a report with your local police station. The FTC provides a cover letter that you can use for this process. Keep all of these records for your own protection.