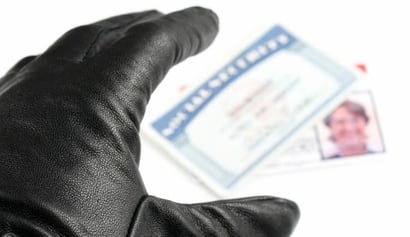 Along with all the conveniences of technology come its disadvantages. Data breaches are one such disadvantage. When you've been a part of a data breach, it can feel as though your privacy has been violated--and rightfully so. This is because data breaches can open the door to identity theft.
Identity theft can occur when an individual obtains your personal information, such as a social security number, date of birth, address, and financial account numbers. Once the information is obtained, the thieves will assume or take on your identity. This will allow them to make purchases or obtain lines of credit under your name.
What is a Data Breach?
A data breach occurs when someone accesses information at an organization or company without being authorized to do so. The perpetrator can access and steal information stored on the targeted institution's computer systems. Once that happens, they can use that information themselves or sell it to others, leading to identity theft.
Identity Theft & Data Breach Resources
If you've been a victim of a data breach and/or identity theft, or if you'd like to learn about how to protect yourself, here are some great resources you can go to for further instruction.
> http://www.ftc.gov
> http://www.identitytheft.gov
> http://www.justice.gov
Credit Bureau Contact Details
Free Annual Credit Report
www.annualcreditreport.com

Equifax
800-525-6285 (Fraud Hotline)
800-685-1111 (Order a Report)
www.equifax.com

Experian
888-397-3742 (Fraud Hotline)
888-397-3742 (Order a Report)
www.experian.com
TransUnion
800-680-7289 (Fraud Hotline)
800-916-8800 (Order a Report)
www.transunion.com
*Credit bureaus must provide free copies of credit reports to victims of identity theft.