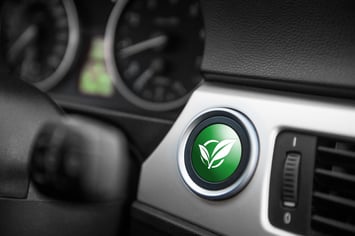 If you're considering going green with your next vehicle purchase, there are two main options for you: electric or hybrid. Here is a breakdown of the benefits and drawbacks so you can make the decision that is best for you.
WHAT'S THE DIFFERENCE?
A hybrid is exactly what its name implies: it is a cross between an electric and gasoline vehicle. With this type of vehicle, once the electric motor is depleted, the gasoline motor kicks in. With fully electric vehicles, there is no gasoline involved.
WHAT ARE THE BENEFITS OF A HYBRID?
With a hybrid, you have the peace of mind that if you run out of battery for any reason, you have a back-up plan in place. On average, in addition to the 30 to 40 miles of electric power, you can have 200 to 300 miles with gasoline.
WHAT ARE THE DRAWBACKS OF A HYBRID?
One of the major drawbacks of a hybrid vehicles is the lack of options. Many major retailers have chosen to go straight electric, which means you may not be able to get exactly what you want in a vehicle. Additionally, depending on your viewpoint, you still need
WHAT ARE THE BENEFITS OF ELECTRIC?
A stated above, electric vehicles use no gas, making it a great option for those wishing to reduce their carbon footprint and save money on gas. You will also no longer need to worry about oil changes.
WHAT ARE THE DRAWBACKS OF ELECTRIC?
While electric cars have a longer battery life than a hybrid due to not having to accommodate a gasoline motor, they are still held to about 60 to 75 miles per charge. This makes it not a great option if you have a longer commute or enjoy road trips. It can also be difficult to find a charging station if your battery is running low.