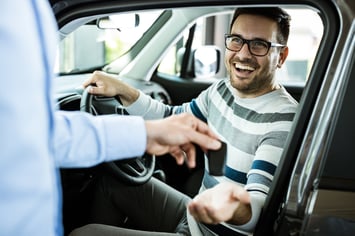 When it's time to buy a new car, you may feel a little overwhelmed with all of the options available out there. Here are some tips on how to make the car selection process a little easier.
MAKE A LIST
Start by writing down everything you need in a car. Split this list into two categories: wants & needs. For example, a need is something that should be classified as non-negotiable, such as number of seats. For wants, this is something you could live without, such as leather seats or a sunroof. On your wants list, rank them by importance, as this will help you narrow down your options later.
CREATE BUDGET
Taking this list, you will then need to figure out what you can afford. Depending on your budget, you may need to make some compromises on your wants list. For a car payment, it has been recommended that you spend no more than 15% of your monthly net pay. Remember to include insurance in your budget planning as the type of vehicle you buy may impact this cost.
DO RESEARCH
Take advantage of online tools to find cars that fit your needs and your budget. Read reviews and compare the vehicles that you are considering. Consider outside factors, such as needing to drive in the snow, when researching vehicles.
TEST DRIVE
Once you have a list of cars, head out to dealerships to take them for a test drive. If you are able to drive them consecutively, this may give you a better idea of what feels good to you.