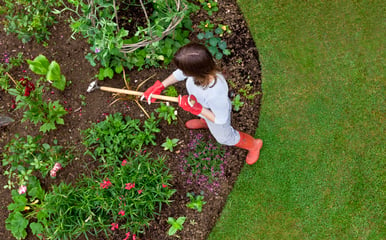 Think of curb appeal as your home's first impression to potential buyers. If the outside of your house is in bad shape, it can dissuade people from checking out the inside. Luckily, you don't have to give your home a complete makeover to make it more attractive. Try some of these simpler fixes below.
House Numbers
People can't take a look at your home if they're unable to locate it. Make sure your house numbers are easily visible from the street. If you don't have numbers, they can be purchased fairly inexpensively online and at home improvement stores. House numbers come in a variety of styles, so find some that are a good fit for your home. If your current numbers are dirty or damaged, clean them up or purchase new ones.
Keep It Open
Although you may enjoy the privacy that curtains and blinds provide, they should be open when a potential buyer arrives at your place. This makes the home appear more welcoming on the outside while letting natural light inside.
Install Lighting
Potential buyers can drive past your home at any time, day or night, so you'll want to make sure it looks good in any lighting. If you have outdoor light fixtures, make sure they're clean and in good shape. Keep in mind that symmetry is pleasing to the eye; if you have a light fixture on one side of your door, consider installing another on the other side. Exterior lighting not only helps to improve the appearance of your house but also provides a sense of security.
Touch Up the Paint
Painting the door trim can give your house an instant makeover. If siding or trim is falling apart or broken, take the time to replace it. Consider making the front door pop by painting it a brighter color that also compliments the existing color scheme of the home.
Spruce Up the Garden
Before taking photos and hosting open houses, be sure to mow the lawn and weed the garden. If you don't have a garden, try adding a little color and life to your porch with some potted plants. You might also consider adding a small garden around your mailbox.
Check the Mail(box)
Is your mailbox in good shape? If not, add a coat of paint or replace it altogether. There's a wide variety of mailboxes out there, so the cost of replacement can vary; but standard-style mailboxes can sell for as little as $20.
Clean the Driveway, Porch, and Gutter
Cleanliness is extremely important to increasing the attractiveness of your home. Make sure to sweep the gutter, driveway, and porch, or (better yet) clean them with a pressure washer.
Ask a Friend, Neighbor, or Relative
You might be so used to the way your house looks that it's difficult to notice what improvements could be made to it. Friends, neighbors, and relatives are often people who see your house often but are removed enough to notice small fixes you could make. Ask them over to walk around the outside of your home to point out some of the things you could improve.