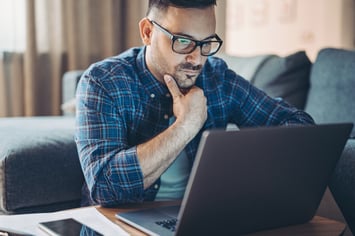 When searching for a job, you may have heard the terms 'headhunter' and 'recruiter'. While the two may sound similar, and there may be some overlap in their duties. Here are some of similarities and differences between a headhunter and a recruiter.
WHAT IS A HEADHUNTER?
A headhunter is tasked with finding a candidate for a position that is usually not made public. Since they work for the organization, they may not be able to provide all of the details for the candidate. They are usually on a time crunch since they don't get paid until the position is filled and that can cause additional urgency for the candidate. They are usually not a part of the hiring process once your resume is passed on to the company.
HOW DO I FIND A HEADHUNTER?
You can search for local headhunters and look at opportunities that they have available. They may also reach out to you, even if you're not actively looking for a new job, if they see your resume somewhere. This is usually a good option if you are looking for a new role ASAP.
WHAT IS A RECRUITER?
A recruiter usually works in house for a single company as an employee. When a role opens up, they will work with the manager who will be doing the hiring to find great candidates. They are usually a good person to reach out to if you applied for a position and are waiting to hear back. Recruiters can often specialize in a certain field, such as accounting or marketing.
HOW DO I FIND A RECRUITER?
LinkedIn is a great to find an internal recruiter in order to get in touch. This is usually a good route to go with when you are looking for the role that best fits you and time isn't necessarily a factor.