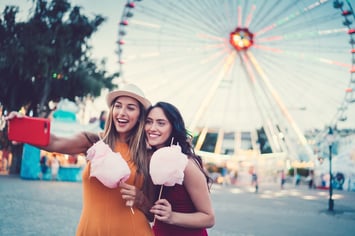 Social media can be a great tool for connecting with friends or family and networking within your job field. However, there are some aspects of social media that may put your financial well being at risk if you're not careful. Here are some financial social media mistakes that you should avoid making.
TRAVEL PLANS
While you may be excited to share your trip with your family and friends, posting that you're out of town isn't a good idea. Knowing you're out of town could potentially put your home at risk of burglary. Additionally, a fraudster could pose as your financial institution and tell you there's been irregular on your account in order to obtain your information. You should also never post photos of your passport (or other forms of ID) or your boarding pass.
OVERSHARING
The more information you share on social media, the more likely someone will be able to use that information to their advantage. Try to avoid using things like your address, phone number, birth date etc. in your public information. When it comes to your kids, also try to limit what you share. Broadcasting information, such as where they go to school, could potentially put them in harm's way, both physically and financially.
PERSONAL TIME
If you're frustrated with your boss or place of employment, it can be tempting to let off steam via social media. However, this may put you at risk of losing your job and hurt future employment chances. Try to find another avenue to vent, such as a family member or trusted friend. Also, be aware of sharing what you do in your personal time may also affect your job. Even if the activities you are participating in are legal, it may still be a turn off to a current or potential employer as a representative of your company.
KEEPING UP
With all of your friends and family at various stages in their life, what you post on social media can be very different from what everyone else is posting. It can be easy to find yourself wanting to 'keep up' with what everyone else is doing (and buying). Don't bust your budget trying to afford a car similar to your friends or clothing from the same designer as your sibling.