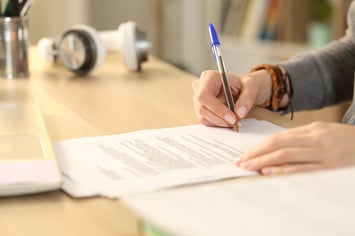 Figuring out how to pay for college can be a stressful time. One avenue that many people take is through federal assistance. However, there are many mistakes that can be made during this process that can affect how much you'll receive or if you receive anything at all. Here are some financial aid mistakes that you should avoid.
NOT COMPLETING FAFSA
Many people don't even bother filling out a FAFSA (Free Application for Federal Student Aid) because they don't think they qualify for federal assistance. However, you may be missing out on grants, which you don't have to pay back, if you don't even try. Just like the name says, the form is free to fill out and submit.
MISSING DEADLINES
Preparing for college is a busy time in anyone's life and it's easy for due dates and deadlines to slip past. Either write down or program important dates into your calendar so you don't forget. Budget your time so you're not filling out forms and documents at the last-minute making mistakes more likely.
FORM ERRORS
When it comes to FAFSA, there is a section for parent's information and one for the students. One of the most common mistakes is accidentally switching that information so the parent appears to be the applicant. Double check that all of the information is correct before submitting including: social security numbers, legal names, addresses, etc.
NOT INCLUDING CHANGES
Once your FAFSA form is submitted, you can still make changes using a special circumstance form prior to the deadline (making it even more important to get it done early). For example, say a parent loses their job, you can go in and change this information and it may change the amount of federal assistance the student receives.