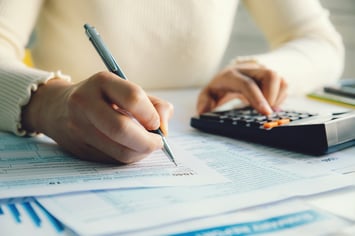 With the tax filing deadline right around the corner, now is the time to gather information about your income. However, the tax rate is different based on whether the income was earned or unearned. Here is where those sources of income come from and how they are different.
WHAT IS EARNED INCOME?
Earned income is any money that comes employment or owning a business. It may also include any long-term benefits a person receives. This income is usually subject to taxes and can be found on your W-2 if you are employed or a Form 1040 if you own a business.
WHAT IS UNEARNED INCOME?
Unearned income is any money that you make that it not from employment. The most common forms of unearned income are interest and dividends that you earn from savings or investments. However, it may also come from gifts, retirement income, inheritances, and more.
Disclaimer: This article is intended for educational purposes and not as legal tax advice. As every situation is different, please speak to a financial professional if you have specific questions when filing your taxes.