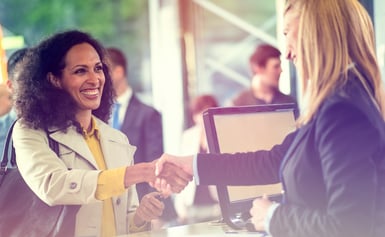 Since 1948, International Credit Union Day has been celebrated annually on the third Thursday of October. Each year, the international event affords the opportunity to remember credit unions' proud history and promote awareness of and support for the credit union difference. Credit unions are not-for-profit financial cooperatives that provide an effective and viable alternative to for-profit financial institutions for more than 291 million members in 118 countries worldwide. They exist to serve their members, providing a safe place to save money and access affordable loans.
Today, Cyprus looks back at the past year and the ways we strove to improve our relationships with the community, our members, our employees, and the environment. The COVID-19 pandemic provided unique opportunities to show our appreciation for frontline workers, including school teachers, University Medical staff, and United States Postal workers. The credit union donated lightly-used computer equipment to SLCC students and funds to organizations including TreeUtah and YMCA of Salt Lake. Cyprus also provided scholarships to college students and teamed up with the West Jordan Rotary Club to deliver used dictionaries to over 500 third-grade schoolchildren. In the last few months, Cyprus employees got involved to help out with Utah Food Bank Mobile Pantries, our document shred day, the clothing drive to the Midvale Family Resource Center, and participated in our annual "Cake Wars" event to benefit the Rescue Mission Women's Center of Salt Lake. As a part of furthering financial education, Cyprus also sponsored workshops and seminars to teach about saving and ID theft.
To learn more about Cyprus and our involvement in the community, click here to be taken to the "In the Community" page of our website. Thank you to all of our amazing members and employees for being a part of Cyprus and strengthening the credit union movement as a whole.