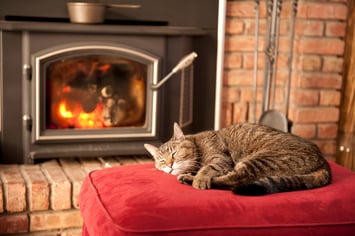 When buying a home, whether or not it's pet friendly may be a big factor to potential buyers. Here is a list of things that you can do around your home to make it more pet friendly for your open house showings even if you don't have a pet of your own.
FIX THE FENCE
Not having to worry about their pets getting out of the yard is a big relief to a pet owner. Walk around your fence and find areas where an animal would be able to get out (or in).
MINIMAL CARPET
Accidents happen even for the most obedient of pets. Hardwood floors and tile are much easier to clean and don't leave stains or smells behind. For hardwood floors, sealing them is a great way to prevent long-term damage that may be caused by nails.
SECURE SCREENS
A major risk for pets, especially cats, is falling through a window screen that is either old or wasn't installed correctly. Ensure that all window screens are secure throughout your home.
OTHER POTENTIAL HAZARDS
Scout your home for potential hazards that could injure animals. These hazards could include choking, electrocution, or suffocation. When selecting plants for the yard, google to make sure they are safe for household pets in case they are accidentally ingested.