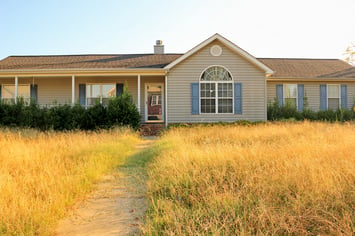 For many people, whether they're looking for their own home or a home to flip, a foreclosed home is a great way to get into their ideal neighborhood. While this option works for some, others may be biting off more than they can chew. Here is some of what to expect when buying a foreclosed home.
WHAT IS A FORECLOSED HOME?
A foreclosed home is when a mortgage company, bank, or other lender seizes a home in order to pay off an owed debt. Depending on the situation, the lender may take ownership of the property or it may be sold.
HOW DO YOU BUY A FORECLOSED HOME?
There are three ways to buy a foreclosed home: short sale through the owner, from a bank, or at an auction. You will then need to hire a real estate agent who will be able to help guide you through the process. Try to find an agent who has experience working with real estate owned (REO) agents and specializes in foreclosed sales.
WHAT ARE THE PROS?
The major pro of buying a foreclosed home is the cost. People are able to get in their ideal neighborhood quicker and easier than they would with the traditional buying process. You also don't have to worry about title issues, such as the current homeowner having a lien on the house. The lender will clear the title once you've made the purchase and have it transferred to you.
WHAT ARE THE CONS?
With a foreclosed home, there is never a guarantee of what to expect once you get the keys. Homes are often sold 'as-is' and you may have to put a lot of money towards repairs that you weren't planning on. Since the foreclosure process moves quickly, there usually isn't an opportunity for an inspection to take place. You most likely will not be able to use traditional means of lending and will need to have the funds in cash or use a high interest rate loan to make your purchase.