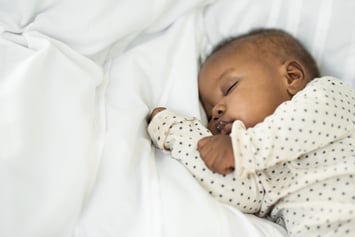 There's a lot you need to do before your new little one arrives. While there are some necessary items you will need before the big day, there are a few items you can wait to purchase until after the baby is born. Here is a 'buy now, buy later' list for babies.
TO BUY BEFORE:
Diapers
The last thing you want with a new baby in the house is to run out of diapers. It has been estimated that during the first year of their life, a baby goes through between 2,500 and 3,000 diapers. Before your baby is born, buy a few size options since their size may vary and then stock up once you know. If you purchase a size they don't fit into (too small), look into donating these to mothers in need.
Car Seat
You won't be able to leave the hospital with your baby without this, so it's a good idea to purchase one before the big day. There are regulations in place regarding the type of car seat your child will need based on their size, so make sure you get the right option. Do some test runs of placing it in and taking it out of the car so you're a pro by the time baby is here.
Crib/Bassinet
Your baby will need a place to sleep so this means you will need to purchase a crib or bassinet. There are pros and cons to both of these options While cribs can be used longer (into toddler life) they usually take up more space and aren't as portable. Bassinets are smaller and easier to move, but your child will quickly outgrow it. Remember that while those stuffed animals and bedding you received at your shower are cute, for first year of their life, they should be kept out of the bed to prevent possible suffocation.
TO BUY AFTER:
Clothes
While it's necessary to have some basic clothing items, such as sleepers and onesies, buying an entire wardrobe before your child is born isn't usually advisable. Sizing for babies is more of a guideline and there's a chance that your child may not fit into these items, especially when it comes to newborn size.
Swing/Rocker
With so many rocking and swinging motions available, your child may respond to one more than the other. Reach out to your friends and family with babies and ask them for their opinion. It may even be helpful to have test runs to see what motion your baby likes the most.
Bottles
As with the rockers, there are many types of bottles that are available to purchase. Your baby may prefer one option over another and you don't want to be stuck with a kind they don't like.